Kelvin Fares , PA-C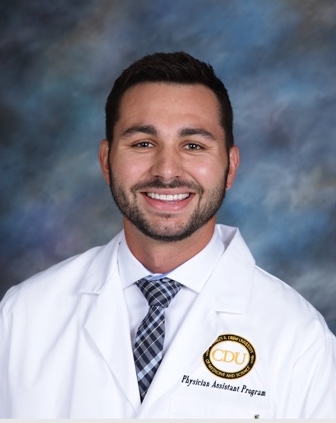 Biography
Physician assistant Kelvin Fares, PA-C is a dedicated healthcare professional with a strong background in medicine and orthopedics. He was raised in Mesa, AZ, and developed a passion for athletics at a young age. Kelvin earned a scholarship to play soccer at Vanguard University in Newport, California where he received his bachelor's degree in Kinesiology with an emphasis in Pre-Health Science. During his studies, he developed a deep appreciation for the human body, its function, and mechanics. This passion led him to pursue a healthcare career, and he completed his master's degree in Physician Assistant Studies at Charles Drew University in Los Angeles. With his background and passion for sports, Kelvin immediately entered the orthopedic specialty.
Kelvin's knowledge and experience in orthopedics allow him to provide accurate and effective diagnoses and treatments for various orthopedic conditions. He approaches patient care with compassion, taking the time to understand each individual's needs and concerns, and working with them to develop personalized treatment plans.
Kelvin's goal is to help his patients get back on their feet and maintain their health and wellness. He is dedicated to providing the care and support needed for his patients to achieve their goals.