The Cartilage Restoration Center
The mission of LAOI's Cartilage Restoration Center (CRC) is to preserve and restore the articular cartilage in the knee and shoulder so joints stay young and healthy, and patients maintain an active lifestyle. When the smooth, glistening articular cartilage is damaged due to normal aging, accidents, or overuse, degenerative arthritis results causing joint pain, stiffness, and a loss of mobility.
Non-surgical treatment
At LAOI, a unique Cartilage Score is developed for each patient based on diagnostic radiographs (x-rays) and an MRI of the knee or shoulder. Since most LAOI patients are appropriate for non-surgical care, follow-up treatment may include a multi-disciplinary approach based on the patient's individual Cartilage Score.
Treatment begins with an exercise and strengthening program coordinated by our physician assistant and athletic trainer Rick Krajewski, ATC, PA. Scientific studies have confirmed that stronger leg muscles, including the quadriceps and hamstrings, will stabilize the knee and slow the progression of degenerative arthritis.
A diet and weight loss program may be recommended to slow the arthritis process as studies have shown that overweight patients will wear out their joints sooner than normal-weight patients. Supplements including glucosamine and chondroitin will be added to preserve articular cartilage, and medications including Motrin, Advil, and Celebrex will be considered for the treatment of the pain and stiffness.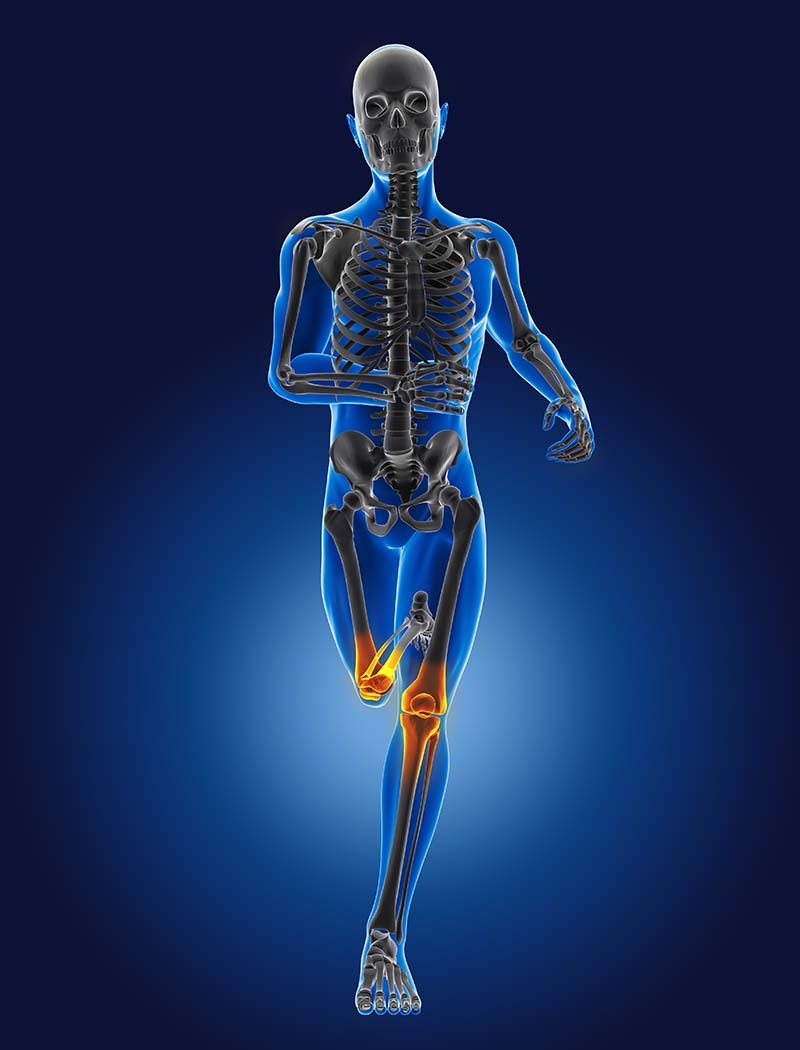 Contrast Therapy, including alternating heat and ice, is a significant aspect of the treatment program and a customized, unloader knee brace may be recommended to protect damaged areas of the joint and preserve existing articular cartilage. Over the past 20 years, the overwhelming majority of our patients have benefited from our Cartilage Restoration Program and returned to more active, healthy, pain-free lifestyles.
Minimally invasive surgery

Although non-surgical treatment is always the first choice, there are times when surgical treatment may be required. In situations where the non-surgical treatment program has not maintained articular cartilage or there is a need to restore the smooth surfaces of the joint, a surgical treatment program is selected based on the patient's Cartilage Score, pain level, and activity and lifestyle goals.
Arthroscopy is a minimally invasive, outpatient procedure. It is used to restore articular cartilage and avoid knee replacement surgery.
Arthroscopic micro perforation restores articular cartilage to the knee and shoulder. Multiple openings in the bone marrow stimulate the growth of new cartilage by creating a new blood supply. The new cartilage serves as a shock absorber for the joints.
When the articular cartilage loss is too large to be treated by micro perforation, an alternative treatment program may be used. The arthroscopic, outpatient procedure known as OsteoArticular Transport System (OATS) transports normal articular cartilage from an area of the joint where it is not needed to a damaged, painful region. A major breakthrough in our operative treatment program, OATS alleviates pain and restores normal articular cartilage to the joint.
Occasionally, a joint re-surfacing arthroplasty is needed. This procedure removes a minimal amount of bone and applies a resurfacing which allows the joint to glide smoothly and painlessly once again.